Simply park the delivery vehicle in a convenient place, which doesn't need to be close to the delivery point. Dismount the Palfinger (less than 60 seconds), unload the turf from the vehicle, drive to the delivery point and place the pallet exactly where required.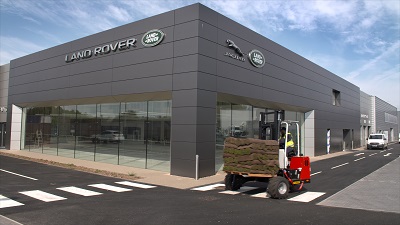 Within the Palfinger range there is model to suit your Turf business. At one end of the scale there is the all terrain Palfinger F3 253 GTS which suits the operator who needs to collect the turf from the fields during cutting or deliver the turf to wet building sites.
At the other end of the scale the F3 151 is lightweight and provides the operator with maximum payload potential.